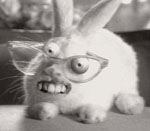 Hello & thanks for dropping by!
My name is Michael Enzbrunner, or Enzi for short. I am a Toronto-based visual artist, illustrator and animator. My work blends digital and analog techniques, and includes drawings, paintings, comics, animations and VR experiences.
For business inquiries and chats, hop over to the contact form.